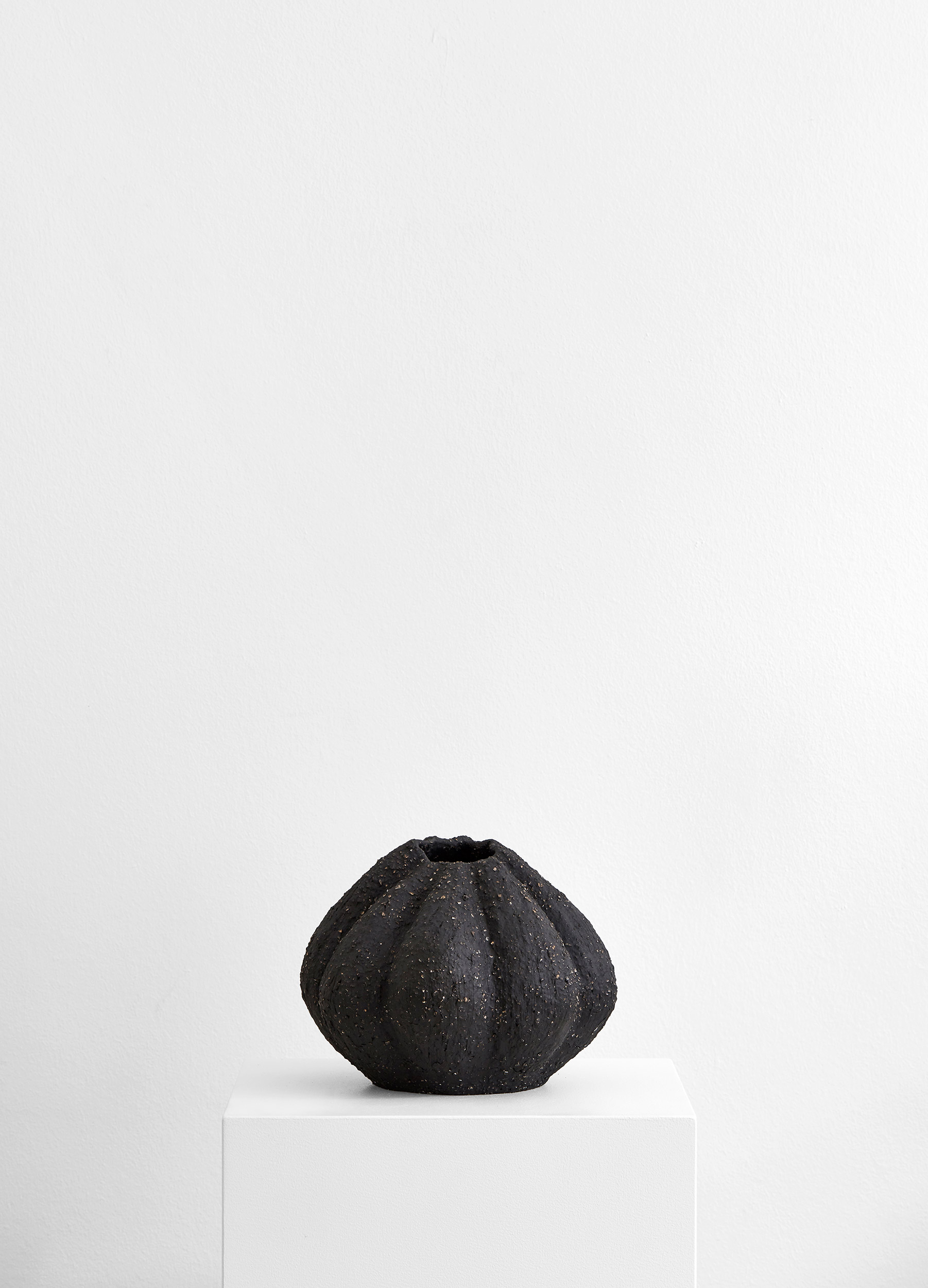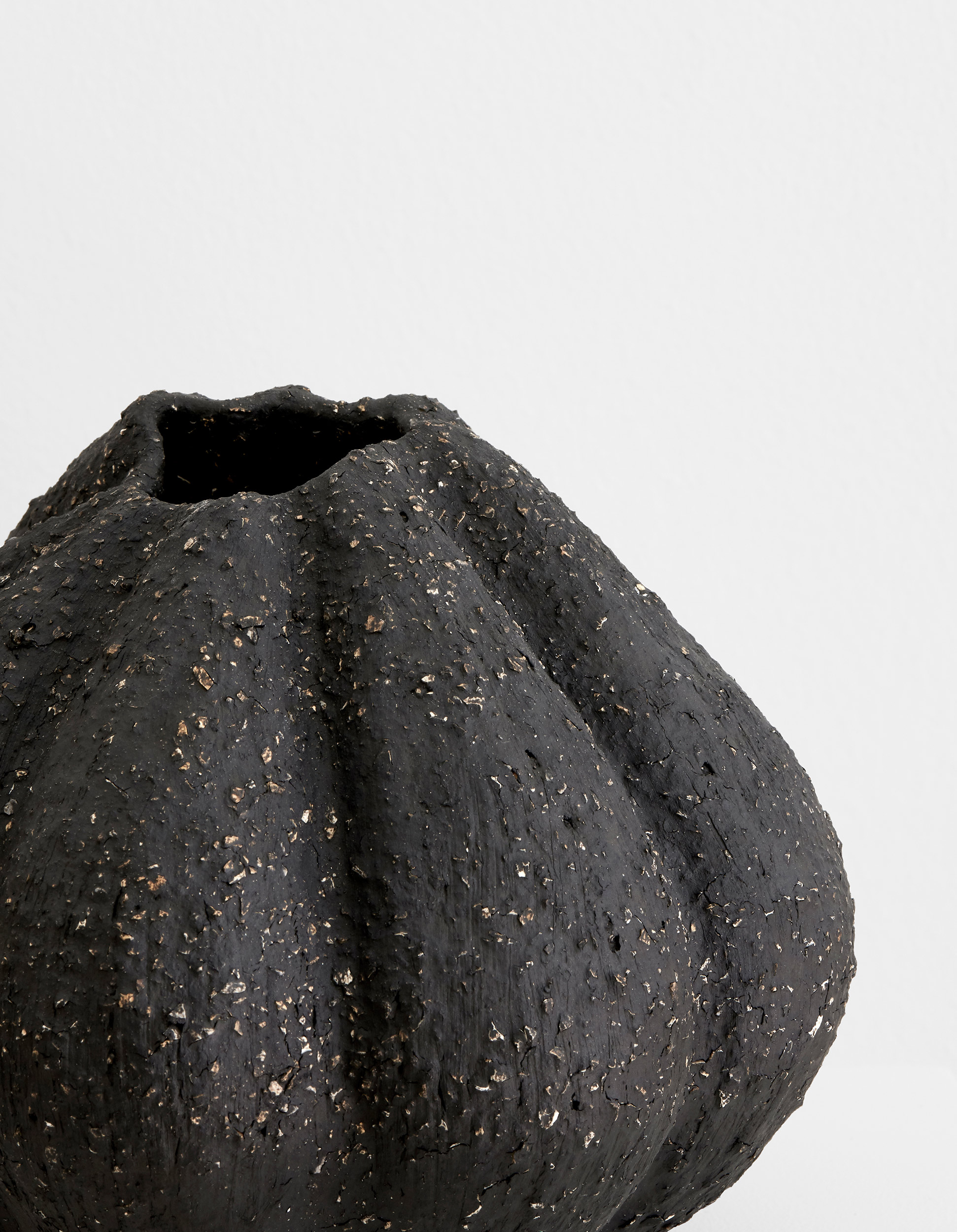 The Small Shell Vase is a sculptural vase designed with the intention to create a small and simpler vase for the table. It is a small vase. The clay used for this piece is a stoneware clay added medium divided firesand and crushed bricks of 2-5 mm for a very rough textured surface. It has a matte surface and is raw and unglazed. The stoneware naturally fires to a deep black colour on a medium burning curve at a high temperature. There are five different sizes of the Shell Vase with small variations in form; petite, small, medium, tall and large, which works well alone or combined together. Can be used as a small sculptural element for the home, with its distinctive yet soft silhouette. Each piece is carefully created by hand with precision and personality and is a unique one of a kind.
– Slight variation from the vase pictured must be expected.
– Each clay can vary a bit in colour and look.
– The product is made to order: lead time of 18-20 weeks.
For estimated delivery time or any questions regarding the product, please contact: info@maleneknudsen.com
Approx. measurements and weight: